Learning Piano Step by Step
Learning how to play the piano for beginners step by step can be a scary thing to do. Especially for a young adult or child. The most important thing about learning to play the piano or any musical instrument is having an open mind.
Many children want to learn to play the piano but they think spending hours learning how to play the piano is boring. Many parents are afraid they will not be able to fit their work schedule around their child's lessons.
That is definitely not the case in any setting but especially at MEOW Music Academy. We have an after school program designed around schools located in Montgomery, Alabama to meet the needs of the child as well as the parent.

Clark Young
Contact us today at 334-676-1449
Yes, it takes a lot of time and practice to learn how to play the piano but it does not take a long time to learn to play on your own.  Taking piano lessons at MEOW is fun and interactive because there are other children in a group setting that make the lessons more of an activity then a chore. The first step to getting over your worry of learning to play is finding a piano instructor that will take you through the process step by step. They will show you how to focus on learning the keys.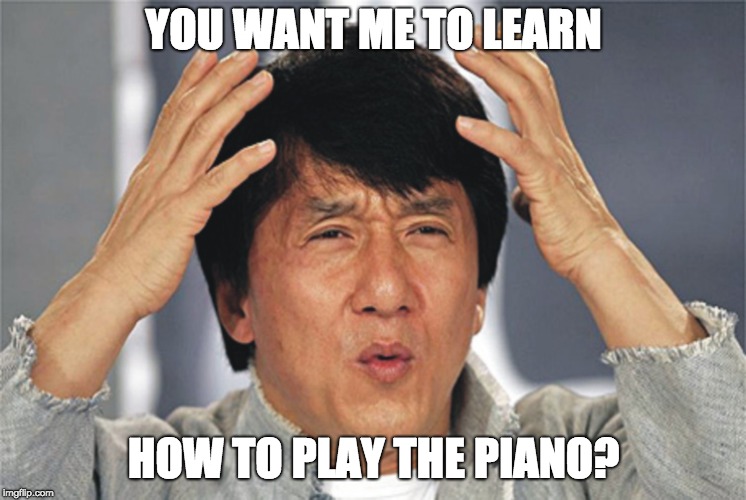 One of the easiest piano songs to learn is Twinkle Twinkle Little Star
Did you know that the ABC song and Twinkle, Twinkle little star are the same song? See you already have a musical background and had no idea of it. Now all you have to do is learn how to play the keys to song you are familiar with and you are on your way to learning how to play the piano.
My reaction when I learn the ABC Song is just really "Twinkle Twinkle Little Star".
Learning piano chords for beginners can be challenging
One thing you and your child must commit to when learning the piano is practicing. For a cool tip of how to make practicing the piano outside of lessons check this out. For more information on learning how to play the piano and to see if piano lessons are the right fit for your child, contact our piano instructors for a consultation or give us a quick call and we will answer all your questions.
104 Mendel Parkway
Montgomery, Alabama 36117
334-676-1449